[Math]odology's virtual courses are an unparalleled resource for professional knowledge. We equip educators with best practices and current research to elevate individual expertise.
Each session challenges participants to find new approaches to solve complex problems. It is through these shared learning experiences that we empower each other to become better!
Virtual Team Meetings | Coaching
Optimize your training and coaching opportunities by inviting our teaching experts to attend your next team meeting virtually. Now with several virtual offerings, Mathodology's online coaching sessions provide flexibility and professional development in a virtual environment.
Leverage our experts to:
Plan a lesson
Plan an entire chapter
Plan for assessment opportunities throughout a chapter
Enjoy individual mentoring on topics such as differentiation, implementing journaling practices and more
Customize group or individual coaching sessions
Mathodology's virtual coaching sessions reduce travel costs, provide real-time guidance to administrators, minimize cost for substitutes, and keep your teaching skills sharp. Our teachers are authors, who have taught successfully at every grade level, and implemented Singapore math programs from start to finish.
Hourly & Half-Day options available.
Learn With Us!
Orientation to using think!Mathematics
A curriculum is more for teachers than it is for pupils. If it cannot change, move, perturb, foremost a curriculum for teachers. If it has any effect on pupils, it will have it by virtue of having had an effect on teachers. (Bruner, 1960/1977, p. xv)
At [Math]odology our goal is to help teachers understand the role that think!Mathematics plays in supporting student learning. Research indicates that different uses of the curriculum lead to different opportunities for student and teacher learning. This summer, [Math]odology will assist teachers in examining curriculum resources and tools while investigating new approaches to delivering effective lessons.
Offered August 14-16, 2023
1- 4 p.m. EST
Target Audience: Grade 1-5 Math Teachers, Math Coaches, Math Coordinators, Teacher Leaders, Administrators
Contact Information: [email protected]
Sign Me Up!
Master Class
Coming Soon.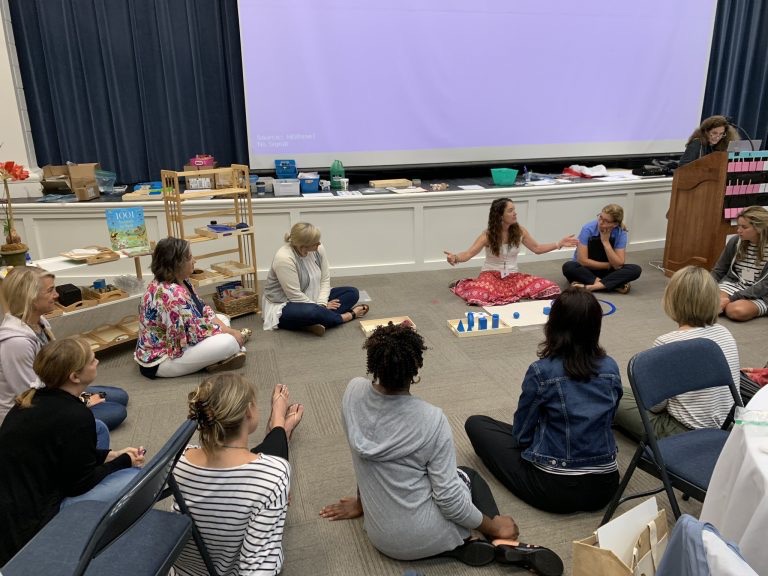 Engineering the Perfect Kindergarten Classroom
2023-2024 School Year
SESSION 1 - SET - UP
We start on August 3, 2023 when we'll focus on getting the materials and the classroom ready for our young mathematicians. We'll review how to set-up shelves, implement daily routines and ideas for storing materials. You'll leave this session with a game plan to start your year!
SESSION 2- NUMBER
Shortly after on August 17, 2023 when we'll turn our attention to our first content area of number and how it develops. You'll learn our deeply researched methods of building concepts, checking for student understanding, how to revisit, and plan to revisit ideas that students may not grasp. We have a plan for a child who struggles to keep up and how we assess that student and the entire classroom so that your long-term goals are met by building a student's knowledge in a carefully constructed manner.

SESSION 3- MEASUREMENT
The fall semester will afford you the opportunity to implement your new plan and we'll reengage with you on November 02, 2023 to talk about where you are and show you the next phase of our Developing Roots agenda. Measurement takes center stage in this crucial session. We'll identify the big ideas, talk about how content builds off what we've already taught, and focus keenly on implementing those past ideas of numbers into strands.

SESSION 4- GEOMETRY
We'll reconvene two months later on January 12, 2024 when we'll turn our attention to our third content area Geometry. There are multiple extensions to the plan, and we'll cover implementation and the benefits of incorporating them into the plan in order to take a deep dive into understanding with your students.
SESSION 5- OPERATIONS
We'll put the finishing touches to your plan on March 7, 2024 when we will tackle the idea of setting foundations for addition and subtraction, offer a conceptual understanding of what the symbols represent, and how we start to build fluency within those operations.
In every session we've built time to discuss what you're doing with the other teachers who join us and for you to learn from their successes and the ways in which they've overcome challenges.
Course Details
Five Virtual Sessions:
Session 1: August 3, 2023 7:00pm-8:30 pm EST
Session 2: August 17, 2023 7:00pm-8:30 pm EST
Session 3: November 2, 2023 7:00pm-8:30 pm EST
Session 4: January 12, 2024 7:00 pm -8:30 pm EST
Session 5: March 7, 2024 7:00 pm – 8:30 pm EST
Target Audience: Early Childhood Teachers, Math Coaches, Math Coordinators, Teacher Leaders