Since 2006, Sarah and her team have worked with more than 1,000 schools and teachers. First and foremost she is an educator who has taught mathematics for over 20 years at every grade level. As an early adopter of the Singapore methodology, Sarah's iterative approach optimizes performance and maximizes knowledge retention. In addition to her experience in the classroom, Sarah watched her own three children work through a Singapore based program. Her unique perspective allows her to connect with administrators, teachers, parents, and students bringing an enjoyment to learning and teaching mathematics.
As an author of more than a dozen books for think!Mathematics and the Developing Roots program, Sarah understands how to transform classrooms by laying critical foundations and understanding core competencies while seeing the beauty in mathematics. Sarah's on-site and virtual trainings provide teachers with the tools and confidence to create a classroom culture like no other.
Group Training Sessions
We are here to solve problems together! Whether you are new to the Singapore philosophy, struggling to get buy-in from parents and teachers, working on delivery techniques, or want content specific training we have what you need. Once the training is scheduled, we plan your sessions and deliverables as a team. Having taught mathematics at every grade level, we connect with teachers through discourse and use of the Concrete-Pictorial-Abstract approach.
Book Training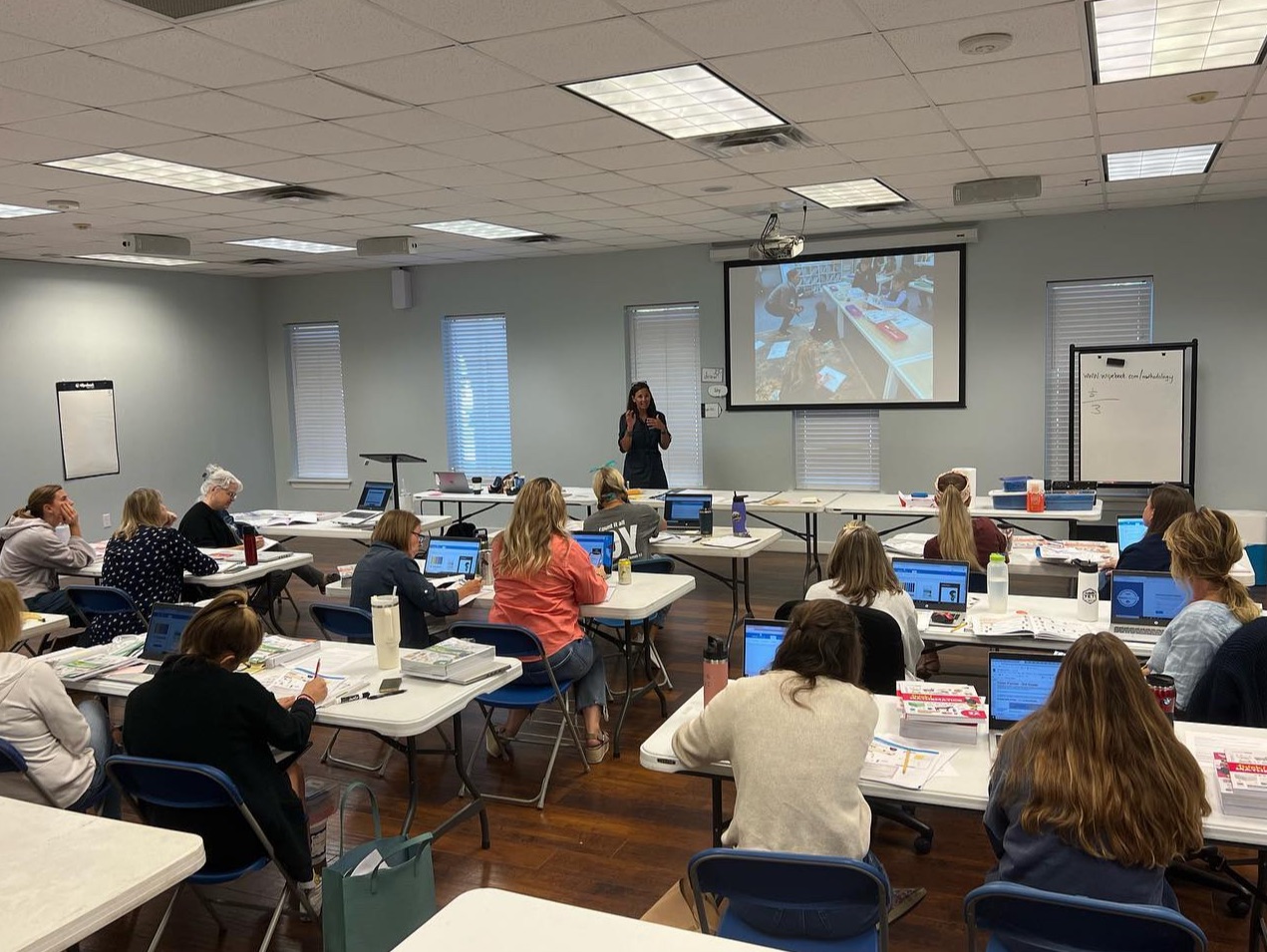 Lesson Study Format
Are you interested in deepening your practice? Our lesson study will focus on the creative process of delivering effective lessons by highlighting content and delivery techniques. Teachers work as a member of a professional development community by planning, delivering, reflecting and refining lessons for grades K- 5. This collaborative model will establish a community that uses knowledge sharing exercises to learn from each other and grow under the mentorship of Dr. Yeap Ban Har and Sarah Schaefer.
Find Out More
Coaching Sessions
Whether it is a one-on-one or group coaching session, our educators benefit from continuous support and communications from our subject matter experts long after the sessions end. We pride ourselves on maintaining relationships that foster professional and personal growth.
Learn with Us