We've literally spent years working on Developing Roots in our youngest students so that an experience in mathematics at an early exposure helps guide them to academic excellence as they advance in learning.
Developing Roots is our most innovative curriculum and makes use of experiences common to these students in order to teach math at the kindergarten level. The foundation for our program is woven with current research in learning and teaching to provide a dynamic instructional plan. We've also engaged NCTM's work as guiding math principles and essential elements of each of the content areas and all of our Developing Roots lessons are aligned with the Common Core State Standards.
LEARN MORE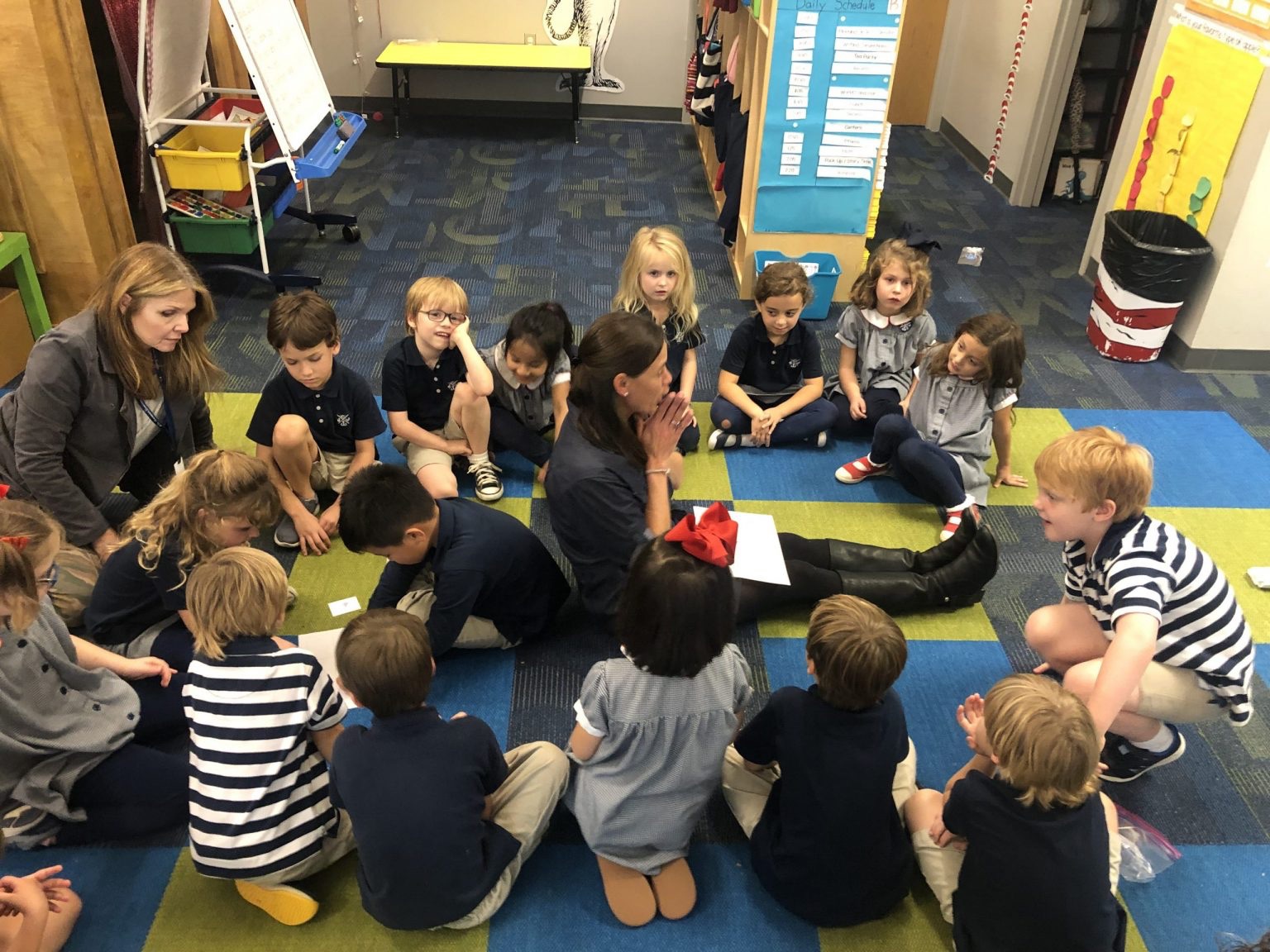 Components of the Program
Teacher Guide
Book A & Book B
Student think!Pad Book A & Book B
Student Activity Book (SAB)
*Online Professional Community
Student Bundle (think!Pad, SAB, and playing cards) sold in Packs of 10
Components can be purchased individually. To find out me click here.
Topic 1: Counting Sequence
Topic 2: Sorting
Topic 3: Numbers to 10
Topic 4: Ordinal Numbers
Topic 5: Numbers to 20
Extensions: Odd and Even Numbers
Extensions: Numbers Beyond 20
Topic 6: Length
Topic 7: Weight
Topic 8: Capacity




Topic 9: Spatial Relationships
Topic 10: Shapes and Geometric Attributes
Topic 11: Composing and Decomposing Shapes
Extensions: Reflections and Rotations
Extensions: Symmetry
Extensions: Creating Nets
Topic 12: Visualizing Numbers in Sets
Topic 13: Addition and Subtraction Structure Part 1
Topic 14: Addition and Subtraction Structures Part 2
Topic 15: Developing Fluency within Addition and Subtraction
Extensions: Relational Understanding
Comprehensive Spiral Curriculum
The Concrete-Pictorial-Abstract(CPA) method of instruction sets a firm foundation which equips students with principles they'll need time and time again. Developing Roots ensures consistent exposure to critical concepts throughout the year which prevents any student from falling too far behind.
Students explore, collaborate, problem solve and reflect on rich tasks designed to build on current knowledge.
We energetically engage students as they make connections, discover patterns and develop generalizations which drives their mathematical roots even deeper, making more solid the foundations we're building.
When students are challenged by their investigation, the ability to communicate both the 'why' and the 'how' become critical means to evaluate what they know and how well they've learned. Developing Roots not only teaches kindergarten kids math it teaches them to explain what they've learned, how they arrived at their solution, and why it works.
Kindergarten "Developing Roots" Math Program
This year we adopted a new Kindergarten math program. Developing Roots is an innovative program designed to bring a foundation in Singapore math to Kindergarten students through child-centered experiences grounded in current research in learning and teaching.
To support distance learning with the program, the author of the program has designed a series of terrific videos as well as interactive and hands-on learning activities which our teachers are using to help teach our students the concepts of geometry and operations with numbers.
Many thanks to all of our Kindergarten teachers as well as our Math Support teachers, Ms. Liberman and Ms. Giorgianni, for providing these experiences for our students.
As the photos show, the students are very engaged in their math learning.
Article and photos provided by Dr. Carol Smyth
Read more
Developing Roots Curriculum is published by [Math]odology, an innovator in mathematics education. Since 2004, we've been dedicated to sharing the latest trends in mathematics while equipping teachers with necessary content knowledge to create a student-centered learning environment. When teachers are confident with the content, they naturally facilitate more effective learning.
Mrs. Suzanne O'Connor Rannells
Retired Kindergarten Teacher


"Developing Roots is the epitome of teaching math to kindergartners that really count! (HA!) This developmentally approach has reached each student in my class. I love it, the students crave it and the parents are impressed! You, the developers, gave ample training and support to this pilot journey of mine. My wonderful school gave every leeway to make it successful. This particular day at school was one I will always treasure. It was our last celebration in kindergarten and my last day to teach. Wow! The children made me a lovely thank you book and guess what the majority of them said?? "Thank you Mrs, Rannells for teaching me math! You rock! " Well I do..because of Developing Roots! In my 40+ years of teaching in the Midwest, East Coast, and finally the South, Developing Roots finally got it right! Teach
math right!! One step at a time...build on each step...use different strategies to achieve the same result...let the student
think on their own and ask questions...allow mistakes…be open-minded… have fun…assess what matters.… grade with
a rubric...differentiate... did I say…have fun?? Honestly, it stretched me to teach it. I had to read and read and understand
and question... Hmmm…. isn't this what everyone needs? Review and application?? My advice to any teacher who will
join the "Rock Star" club…don't miss the train!!"
Martha Newson
Director of Studies Oak Hill School, Nashville. TN
"I can't say enough good things about the Developing Roots math curriculum! Its lessons are engaging, hands-on, and completely developmentally appropriate for our youngest learners. Our kindergarten teachers love the lesson structure following the Explore, Practice, and Reflect model. Since starting the program last August, we have been amazed by the growth in our students" mathematical understanding. We truly believe the Developing Roots curriculum provides the perfect foundation for our school-wide math program. But the best news is... all of our students LOVE math!"
Dr. Carol Smyth
Director of Elementary STEM
"Similar to most districts, we strive to foster the growth of our students as mathematical thinkers and problem solvers who love math and math learning. For a long time, we struggled to find a curriculum and approach which would provide a solid foundation for our kindergarten students. We found our answer in Developing Roots. Through the challenging, hands-on, and developmentally appropriate approach to learning in this curriculum, our students are not only engaged, but also empowered as learners who are developing solid and transferrable understandings, skills, and beliefs about themselves as mathematicians. Our entire learning community could not be happier with what Developing Roots has brought to our students."